Hi Guy's
at Sue's insistance here is a picture of my place in Dampier
you can see the new roof, this is great no more leaks in cyclones.
I have to save up for the concrete driveway, to finish it off
the pic was taken in August, the roof is now dusty, and the front lawn, (weeds) are now dead!
and the backyard still green, it's our Oasis
nice and shady, and bounced back from the shredding metted out by cyclones early in 2006,
the cyclones actually provided a lot of mulch, which was put to good use.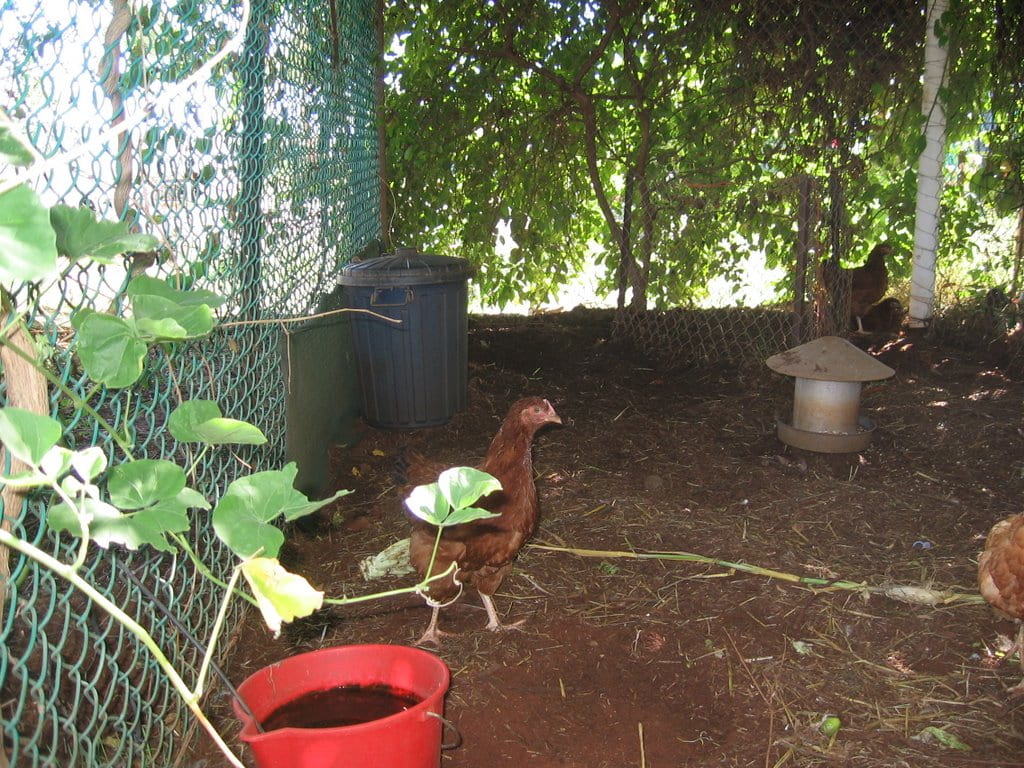 and the chooks, they're full grown now, 4 eggs per day, easy to look after and ya just can't beat fresh eggs!
so what's this got to do with Aquaculture
I hear you ask!
nothing ……….. actually